les Productions le Moulin présentent Michael Kaeshammer
le vendredi 27 mars à 19h30/Friday, March 27 at 7:30; Marc-Lescarbot (Université Sainte-Anne)
$25 à l'avance (jusqu'au matin du spectacle)/in advance (until the morning of the show); $30 à la porte/at the door; étudiants/students: $15; en vente/on sale: Saulnierville Pharmacy; Ocean Blue Music (Yarmouth); Weymouth Drug Store; La Shoppe Verte (Concession);
www.kaeshammer.com Contact: paulemilecomeau@gmail.com (902) 769-3288
Suivez-nous sur Facebook / Follow us on Facebook: Les Productions Le Moulin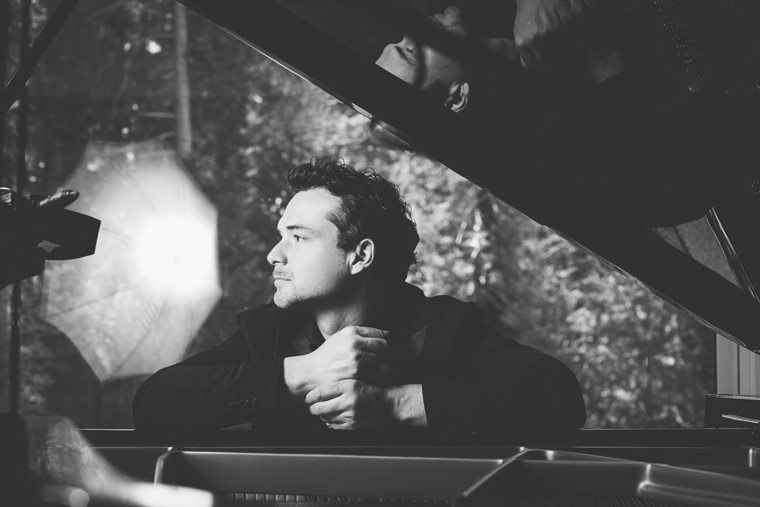 Trailer for a Michael Kaeshammer TV Special that will air on March 20 in the U.S. on some PBS (Public Broadcasting System) stations:
https://www.youtube.com/watch?v=MdIITYLuqD8
7-time Juno Award nominee
Winner of multiple West Coast Music Awards: Musician and Entertainer of the Year; Male Artist and Jazz Artist of the Year
12 albums…two more coming in 2020
"Canada's top piano player!" -CBC Music
La presse en parle/Media acclaim
"...a must-see live act. If you haven't seen him live, you haven't really experienced him in his true element."-The Montreal Gazette
"The Vancouver Island-based artist offers a terrific program of original compositions." -Downbeat
"One of the most entertaining and rhythmically infectious jazz pianists and vocalists we've ever presented." -Strings Music Festival
"WOW…His charm was matched only by his outstanding performance." -Rochester City Newspaper
"Listening to Michael Kaeshammer play live is like looking through a window into one of the greatest creative musical minds in the world today….one extended piece can include every style from Baroque to Boogie, and he's a master of it all." -The Record Magazine
"I cannot say enough good things about the music or the master behind the work." -The Strand Magazine
"His charm as a performer has made pianist/singer Michael Kaeshammer an in-demand concert headliner." -New Canadian Music Magazine
"He goes effortlessly from jazz to pop to soul, with strong songs leading the way, beefed up with his other considerable talents. Calling Kaeshammer a jazz pianist misses the point." - The Top 100 Canadian Singles website
"A terrific program of original compositions ... impressive chops, a poetic pianist at heart." -Downbeat Magazine
"An original artist who is at the top of his art and clearly in love with the creative process." -Le Babill Art Montreal
"The staggering reality of Kaeshammer is the fact that so much talent—composing, singing, instrumental chops, and arranging—comes so densely packed in a single person. It seems inconceivable that with such a discography the singer is not more widely known. Because this is music more infectious than the flu….Kaeshammer's songwriting is evenly informed by the last 70 years of popular music... Artists of the breadth of Kaeshammer no longer exist. They are too often drowned out by the lowest common denominator... Kaeshammer brings things back to the basics: superior musicianship and exceptional songwriting. If only Sinatra lived so long to hear this." -All About Jazz Magazine
"Kaeshammer has style, with class. From the moment he placed his fingers on the keyboard the audience was captivated. He masterfully held their attention as he went from one rhythm to another, bouncing off his trio with precision and delicacy through boogie, jazz, and rhythm and blues. Kaeshammer certainly cast a spell." -Grand Forks Gazette
"Kaeshammer est époustoufflant! Malgré son jeune âge, Kaeshammer a la magie du boogie dans les doigts...Kaeshammer nous transporte dans un univers incomparable. Sa voix possède un mood exceptionnel qui nous fait rêver... La facilité avec laquelle Kaeshammer joue de son instrument, fait que le jeune pianiste semble non seulement s'amuser, mais il semble aussi vouloir nous amuser... Kaeshammer et ses musiciens nous transportent dans une ambiance de boogie woogie sensationnelle...Michael Kaeshammer... WOW!" -Voir Magazine, 2005 (Québec, QC)
His formidable chops and accessible tunes draw large crowds at jazz festivals and garner comparisons to crossover stars like Harry Connick Jr. and Jamie Cullum. His joy on stage is palpable.
"Jazz is such a broad category that those who don't like jazz have simply not listened to the right kind." -Michael Kaeshammer
Merci à nos commanditaires/Thanks to our sponsors:
Patrimoine canadien; Arts NS; Caisse Populaire de Clare; Gérard Pothier, avocat/lawyer; Belliveau Motors Ltd.; Les Algues Acadiennes Ltée