le Moulin présente Rosie & the Riveters
le dimanche 8 avril à 19:30/Sunday, April 8 at 7:30….le Richelieu (Meteghan River)
Billets/Tickets: $28 à l'avance/in advance; $30 à la porte/at the door. (Only 120 tickets will be sold!)
Ocean Blue Music (Yarmouth); Weymouth Drug Store; Saulnierville Pharmacy; La Shoppe Verte (Concession)
Contact: pcm.comeau@ns.sympatico.ca (902) 769-3288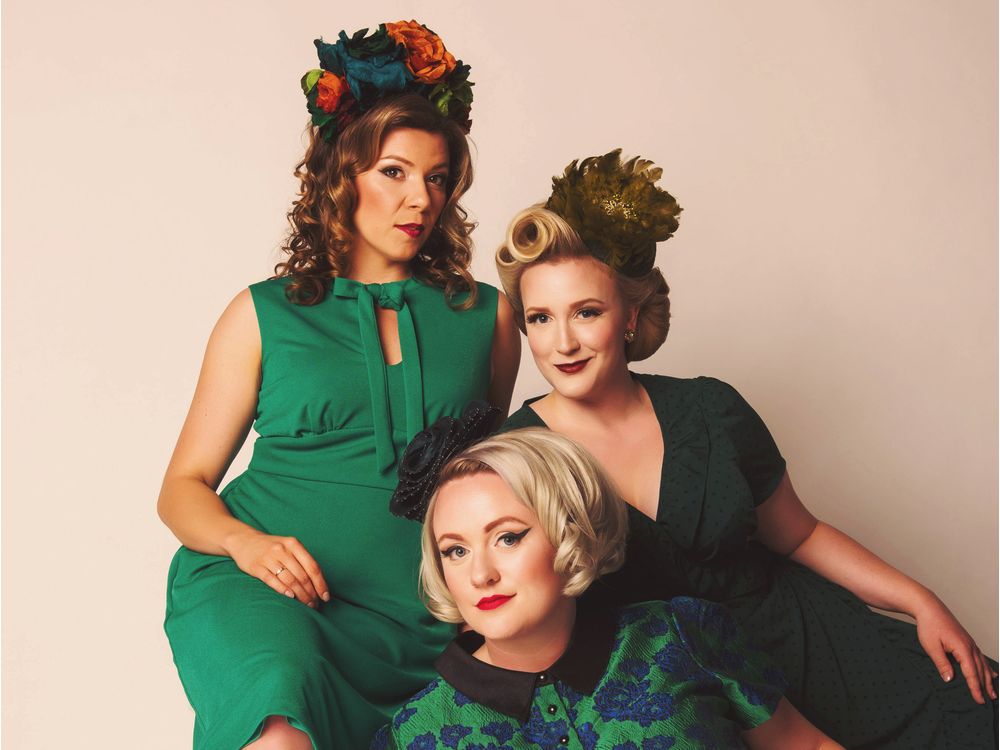 Rosie & the Riveters n'a jamais eu l'intention d'être un group engagé, n'ayant pas compter sur les nouvelles qui envahissent les journaux et la télé ces derniers temps...Difficile alors pour le trio originaire de la Saskatchewan de ne pas s'exprimer sur le sort réservé aux femmes dans la société. Le résultat se trouve sur Ms. Behave, une collection de 12 chansons folk-rétro à la fois sensuelles et mordantes qui dépeignent la réalité d'une femme dans un monde d'hommes.
Rosie & the Riveters never planned to get political. But opening a newspaper or watching the news these days made it impossible to see the status of women around the world and stay silent. The result is Ms. Behave - a collection of gritty, sultry, vintage-inspired anthems that paint a portrait of a woman's voice in a man's world.
"Rosie & the Riveters are one of the best live acts you'll ever see." Rich Terfry, CBC Radio 2 host
"Sweet and a little bit sassy, Rosie and the Riveters have voices to charm the socks off you...Highly recommended with songs that feel familiar and yet are totally original." Regina Folk Festival
"Regardless of your genre of choice, there is just something so captivating and so much fun about this." -Canadian Magazine Radio
"They quickly won the hearts of many attendees with their uplifting, fun songs that highlight vocal skills of each member and the stunning harmonies their voices can create." -The Winnipeg Free Press
"Rosie & the Riveters captivated the crowd from the beginning to the end" -Canadian Beats
Commanditaires/Sponsors: Patrimoine canadien; Arts N.S.; Sea Crest Fisheries Ltd.; Saulnierville Pharmacy; Belliveau Motors Ltd.